If you're looking for a small town with a western feel but still want the convenience of being close to the city, Ojai is the place for you. Ojai, California, is nestled between the Topa Topa Mountains outside Los Angeles.


Northwest of LA and directly east of Santa Barbara, Ojai is where the city meets the country in a beautiful small town. Lined with white stucco buildings, this town's Spanish colonial revival style architecture is reminiscent of the scenery in Europe. Enjoy views of green fields met by snow-capped mountains in the distance. The town is just a few minutes from Ventura and sits right outside
Los Padres National Forest
. Whether you want to hike in the mountains or drive into Los Angeles for the nightlife, Ojai is an excellent location for all lifestyles. People come from all over to enjoy the restaurants, wine tastings, and farmers' markets. Here are a few favorite destinations where you can grab a drink in Ojai.
Topa Mountain Winery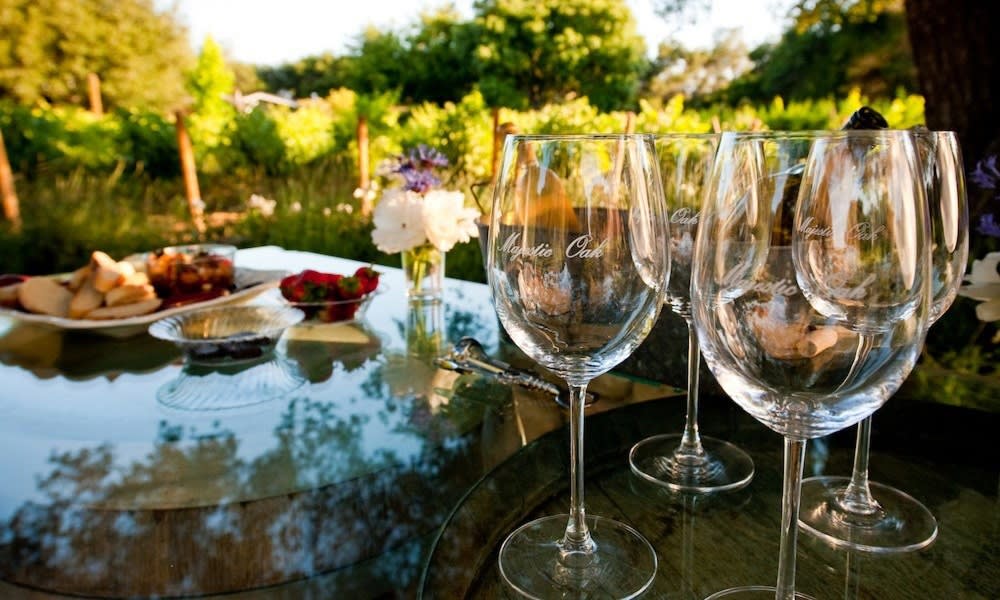 The mountains of California are renowned worldwide for their vineyards, and the quaint, picturesque town of Ojai is no different. For the amateur sommelier, this area is a dream come true with an assortment of
wine tastings
in the shade of the very mountains where the grapes are grown.
For a delightful winery experience, visit
Topa Mountain Winery
, Ojai's premier handcrafted wine purveyor since 2016! Located on two gorgeous acres, Topa Mountain Winery is a stunning location in which to experience a tasting. Kick back and relax with friends in the sunny backyard, sipping magnificent handcrafted
wines
. From reds to whites to roses, Topa Mountain has something for every palate. The winery is also the perfect place to host your next
event
; choose from the vineyard patio, the front yard, or even the full property for your wedding, party, or corporate event.
Casa Barranca Estate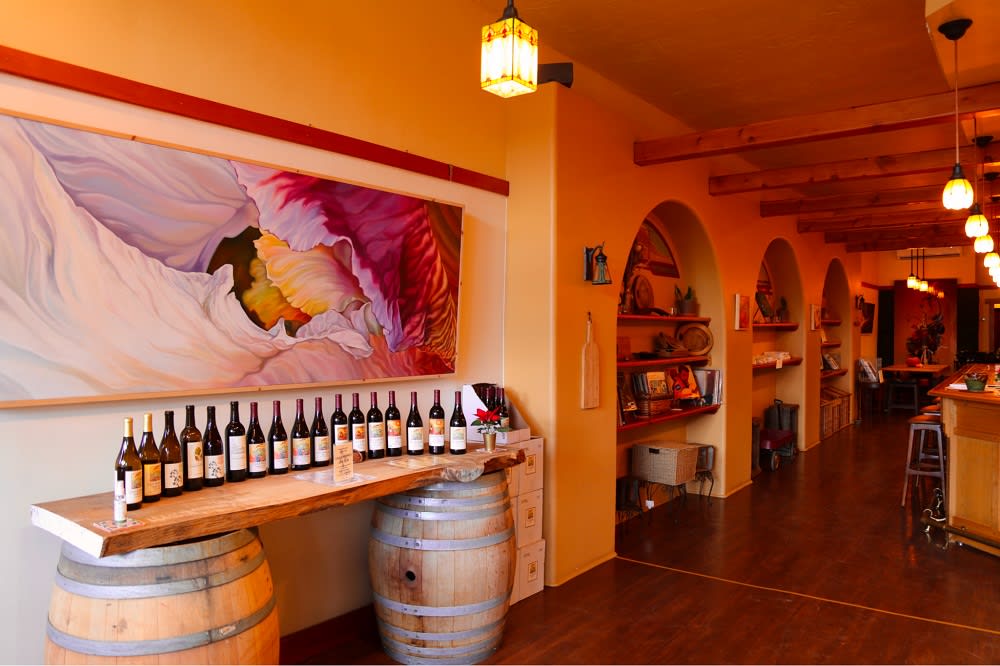 Image courtesy of Casa Barranca
Established over 100 years ago, the
Casa Barranca Estate
is a bed and breakfast located on Ojai's Foothill Road. For a fantastic tasting, head over to their wine tasting room on downtown's Ojai Avenue! Awaken your palette in this national historic landmark. This beloved establishment is easy to access. If you are particularly pleased with the selection, they also offer a wine club, which sends a monthly selection right to your home.
Rory's Place
For a fun night out in Ojai, check out
Rory's Place
, the hottest new bar and restaurant in town! The vintage-inspired decor sets the scene for a truly glamorous evening of drinks and delicious food. Owned and operated by a team of two sisters, Rory's Place is known for its sophisticated nightclub vibe, fabulous cocktails, and of course, wonderful meals.
Fresh seafood is the main feature on the menu. Check out their incredible raw bar, which features delicacies like oysters by the dozen or half dozen, a seafood tower, and halibut agua chile. The menu changes seasonally, so you'll always find something at Rory's Place to delight your taste buds.
Ojai Pub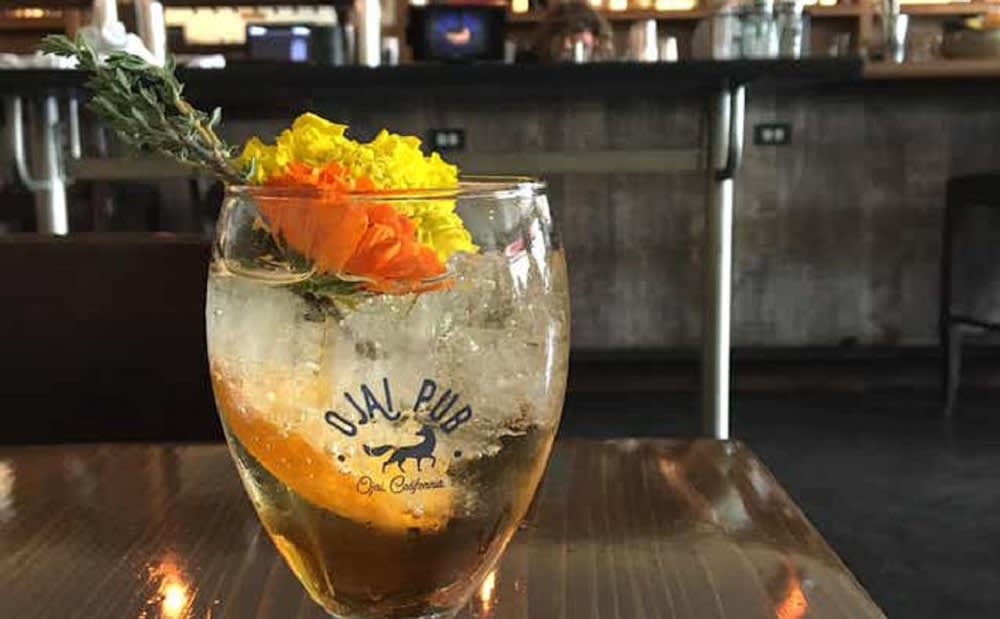 If you're looking for something simple and reliable, be sure to check out
Ojai Pub
. Also located in East End Ojai, Ojai Pub offers wine and cocktails alongside an extensive beer selection. They carry the classics and lesser-known brands like Russian River's
Pliny, The Elder
. Everything from standard beer and IPA's to ciders, hard seltzers and plant-based beverages are available. Get it from a bottle or the tap — it's all good. With a daily happy hour from 5:00 to 6:30 p.m., there are plenty of opportunities to try this impressive selection.
How to get started buying Ojai real estate
Ojai, California, is a microcosm of the entire state — located a few minutes from the beach and a few minutes from mountain ranges. It's a small country town that's still so close to major cities. It has everything you could want in a Southern California location. Don't miss out on the vibrant small town, beautiful scenery, and most of all, the wine. Ojai, California real estate is an excellent investment that will continue to increase in value. The current buyer's market means now is the right time to buy.