Located in Ventura County, the beautiful small town of Ojai is a paradise for all who come here. It is situated 80 miles northwest of Los Angeles and is a welcome escape from the busyness of the big city. This is a highly popular vacation destination with serene landscapes and breathtaking views of the surrounding mountains.
Here, there are boutique hotels, recreational options, and a stunning art scene. If you are looking for a great place for refreshment and respite, this is the spot for you. This close-knit community has a quiet nature, family-friendly activities, and exciting opportunities for outdoor exploration. From stunning wineries to charming bookstores, there are plenty of ways to relax in the picturesque setting of Ojai.
Hike the Rose Valley Falls Trail
At Los Padres National Forest, you can enjoy a variety of invigorating hiking trails. Made up of an easily accessible five-mile path, this is the perfect way to spend the day in the great outdoors and get in some exercise at the same time. Marvel at the stunning views of cascading waterfalls, verdant vegetation, and a diverse array of flowers. From the sweeping landscape to the captivating beauty, there is a lot to appreciate about this magnificent national forest.
So, if you are feeling in the mood to explore, grab your hiking boots and gear up for your next big adventure! Gather your friends together and head to Rose Valley Falls Trail for a good old-fashioned journey through the forest. Make sure you bring the bug spray and your water bottle. Guests of all ages are welcome.
Admire the Local Art
Step into the world of sweeping masterpieces at Dan Schultz Fine Art Gallery and Studio. At these galleries, you can admire a riveting collection of warm and vibrant landscapes. From life-like portraits to powerful oil paintings, you will be amazed by the sheer talent here.
With its currently rotating exhibit of artworks and offered online art class, this fantastic gallery will provide soulful contemplation. Prepare to be inspired!

Enjoy a Day of Shopping
There are lots of fascinating finds in this lovely town! If you're in the shopping mood, you won't want to miss these two gemstone shops. Opened in 1993, Treasures of Ojai offers beautiful jewelry, exquisite pottery, and warm-hearted decor.
Looking for something to spice up your home? Or perhaps searching for the perfect birthday gift for a loved one? This is the place for you! These gorgeous wares provide a charming and vibrant look into Ojai.
Located downtown, Cercana provides curated goods from talented artists all over the world. Each of these products is made with lots of love, creativity, and passion. Some of these include thought-provoking paintings, wonderful candles, and lovely gifts for any occasion. Come here for some needed inspiration and soak up the welcoming atmosphere of this family-run business.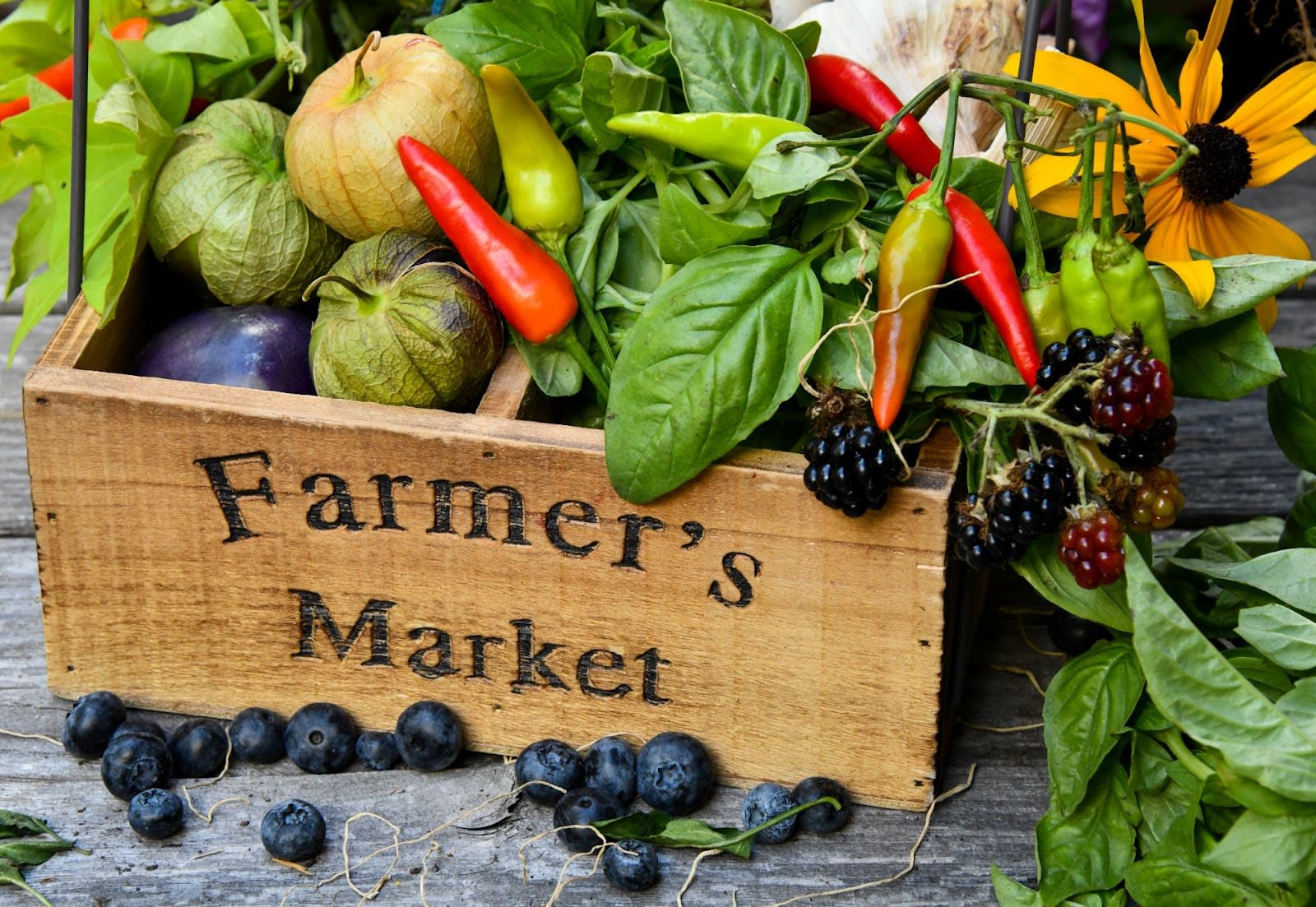 Farmers Market
Stock up on your favorite products for the upcoming week at the Ojai Certified Farmers Market. Here, you can discover an abundance of fresh and locally-grown food that will certainly be a healthy addition to your menu. This friendly marketplace provides an amazing variety of seafood, meat, eggs, honey, and homemade bread available for purchase.
The high-quality olive oil, delicious raw chocolate, and rows of vibrantly-colored fruits and vegetables offer plenty of options for shoppers to choose from. For an extra splash of color and charm to your home, select a bouquet from the colorful flowers. Or, treat yourself and buy some of the gently made bars of soap. Whatever strikes your fancy here, there is a lot to love about this small-town farmer's market. Grab your shopping bags and come on down!
Libbey Park
Formerly known as the Civic Center, this lovely park features lots of exciting things to do. Here, you and your family can enjoy the fun-loving playground, pristine tennis courts, and a stroll through the breathtaking scenery. Picnic here with a delicious lunch brought from home or snap photos of the striking scenic views.
Whatever brings you to this park, provides the perfect opportunity to soak up the sunshine and immerse yourself in the beauty of the outdoors. Breathe in the fresh air, relax under the shade, and explore all nature has to offer. Libbey Park welcomes guests of all ages. It is open from 6 am to 11 pm every day.
Relax at the Day Spa
Spend the day at this elegant day spa for some welcome respite and refreshment. In this tranquil atmosphere, you can soak up all of the excellent services provided here. For example, how about enjoying a rejuvenating facial or a soothing massage? Or, perhaps you'd like to add a splash of color to your nails for an upcoming special occasion or get-together. In that case, feel free to sit back, relax, and enjoy a dazzling manicure or pedicure. From the top-notch body treatments to the stellar sauna, there are plenty of options to choose from.
Each of the fabulous therapists here is expertly trained and brings a wealth of experience. With that in mind, you can rest assured you will receive the absolute best care possible. Are you ready to be refreshed? If so, come on down to this luxurious spa for your perfect day of relaxation.
Ojai Meadows Preserve
At this beautiful nature preserve, you and your family can connect with the wonder of the great outdoors. Made up of 58-acres, this riveting conservancy features a variety of hiking trails. These are perfect for beginning hikers or for a leisurely stroll through the striking scenery.
Also, here you can enjoy a guided tour led by one of the expert staff, watch a diverse array of birds in their natural habitat, and admire the colorful flowers. As you explore the area, you will no doubt want to snap some riveting photos of the surrounding countryside, including the majestic mountains in the distance and the verdant green meadows.
Whatever you may be searching for, this gorgeous nature preserve offers a peaceful escape from the hustle and bustle of life. Make sure you don't forget to lather on your sunscreen and bring your water bottle!
Discover Your Next Read at Bart's Books
Calling all bookworms! Are you looking for the next novel on your to-read list? Or, perhaps a thrilling read for your next trip to the beach? Bart's Books is the world's largest bookstore, and with over 130,000 titles it is certain to have something for everyone.
With both old and new books, this outdoor bookstore offers the quintessential book-buying experience for readers of all ages. As you meander through the aisles, you will be amazed by the diverse selection of amazing reads. The warm and welcoming staff will be more than happy to answer any inquiries you may have. If you are looking for some recommendations as to what you should read, you can rest assured that they will have plenty of helpful suggestions for you.
So, what are you waiting for? Be inspired and spark your imagination at this book lover's paradise. Bart's is open every day from 10 am to 6 pm.
Sip on Your Favorite Drink at Beacon Coffee
In the mood for a peaceful place where you can enjoy a delicious beverage? If so, then you are in luck! At Beacon Coffee, you can discover an exciting and unique blend of flavors. The menu is overflowing with marvelous drinks, such as a comforting vanilla latte to a refreshing cold brew. Whatever kind of coffee lover you are, there is sure to be a mug that strikes your fancy here! Alongside your drink, you can enjoy a mouthwatering pastry or roll, as well.
With its locally-sourced beans and top-notch customer service, this coffee shop takes pride in offering its guests the best coffee possible. If you are looking for something special to take home with you, bags of beans are available for purchase, as well. The Beacon is open daily from 7 am to 2 pm, shining its light on all caffeine devotees.
Experience Ojai Vineyard
Nothing says refreshment quite like a sparkling glass of wine. At this gorgeous vineyard, you can enjoy a select variety of California wines. Each one contains delicious flavors, wonderful balance, and glorious quality.
Established 40 years ago, this winery has perfected its craft of winemaking and has earned a shining reputation. Surrounded by the lovely scenery of the vineyard, you will quickly find yourself swept away by the amazing drinks and great company. Wind down here with your favorite wine – or try a new one! At the tasting room, you can embrace your adventurous spirit and have fun experiencing new and exciting flavors.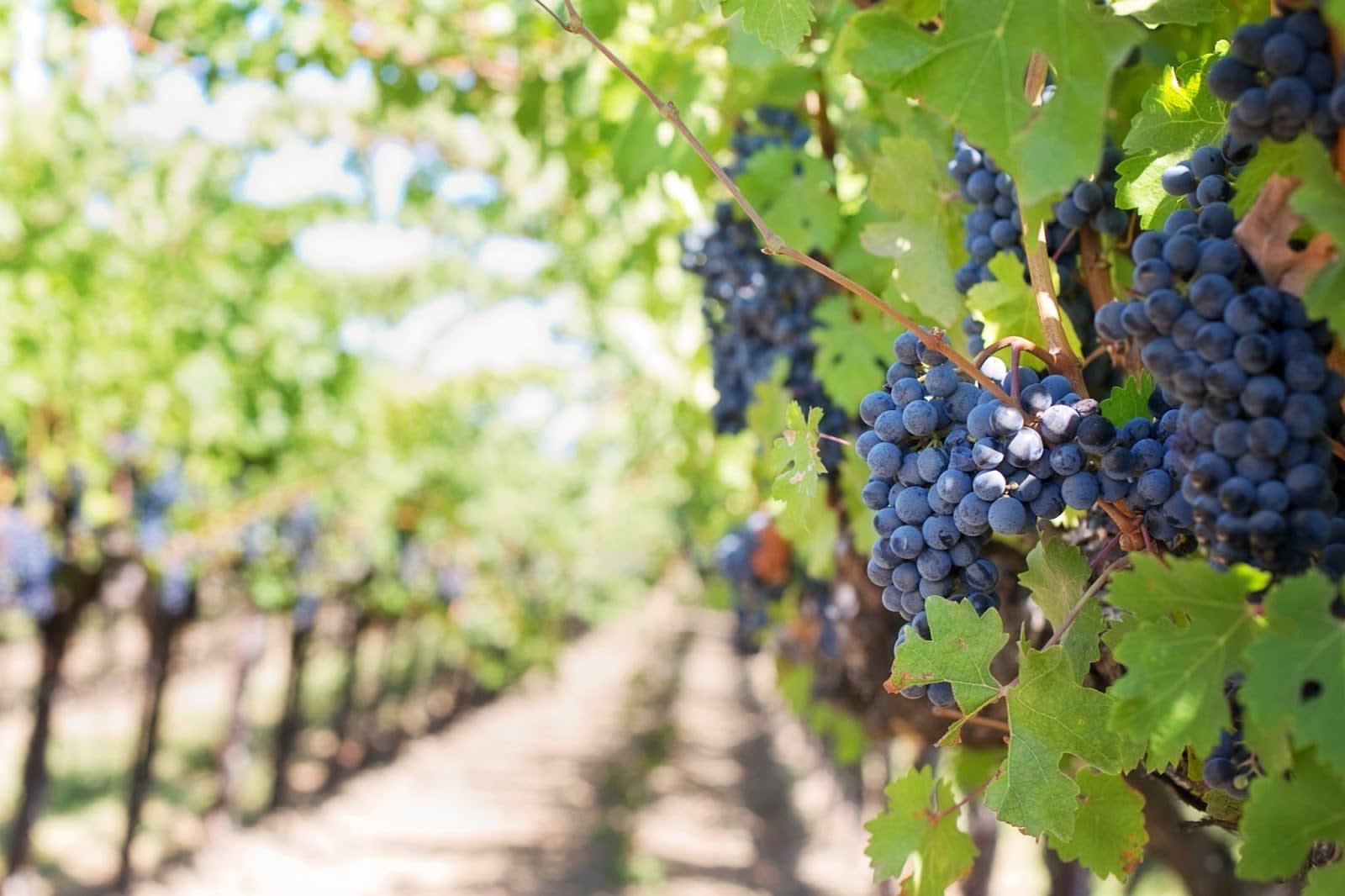 Are you interested in exploring Ojai? If so, feel free to contact Sharon MaHarry today.
As an expert in homes for sale in the Ojai area, she and her professional team will walk you through the home-buying process to help you find your perfect dream home.