Nestled inside California's Topa Topa mountains is the Ojai Valley. Part of Ventura County, the small, quirky city of Ojai is proud of its unique character. Here, chain stores are prohibited – but there are more than enough boutique hotels, art galleries, restaurants, and tasting rooms that chain stores will be the last thing on your mind! A tourist destination renowned for its vast array of recreational activities and opportunities, Ojai's nearby forest and surrounding mountain ranges are excellent for outdoor enthusiasts who love going camping, honing their hiking skills, or simply nature walking. Read on for outdoor activities around California's own "Shangri-La."


1. Ojai Certified Farmers Market
The Ojai Certified Farmers Market has been welcoming visitors every Sunday for eighteen years, rain or shine. Locally farmed produce, flowers, and gourmet treats are offered every season, supporting small businesses and farmers from all over California. Sample the seasonal citrus offerings from Friend's Ranches, including sweet tangerines and freshly-squeezed citrus juices, all grown, picked, and prepared in the Ojai Valley.
2. Golf
Whether you choose Ojai's public golf course or its more private resort course, both of the city's grounds host a great game of golf. Keep the weather in mind when planning your game. Though Ojai has mild temperatures year-round, October through April can occasionally get rainy.

Soule Park Golf Course is one of the country's most highly regarded municipal golf courses. Designed by architect William F. Bell under the direction of George C. Thomas in 1962, Soule Park was renovated in 2005 by Gil Hanse, one of the industry's most highly-regarded golf course architects (Hanse was behind the course at the 2016 Rio Olympics.) Today, Soule Park plays to 6,800 yards and boasts a USGA rating of 72.8 and a slope of 128. The eighteen holes are played alongside the San Antonio Creek, which cuts through the course.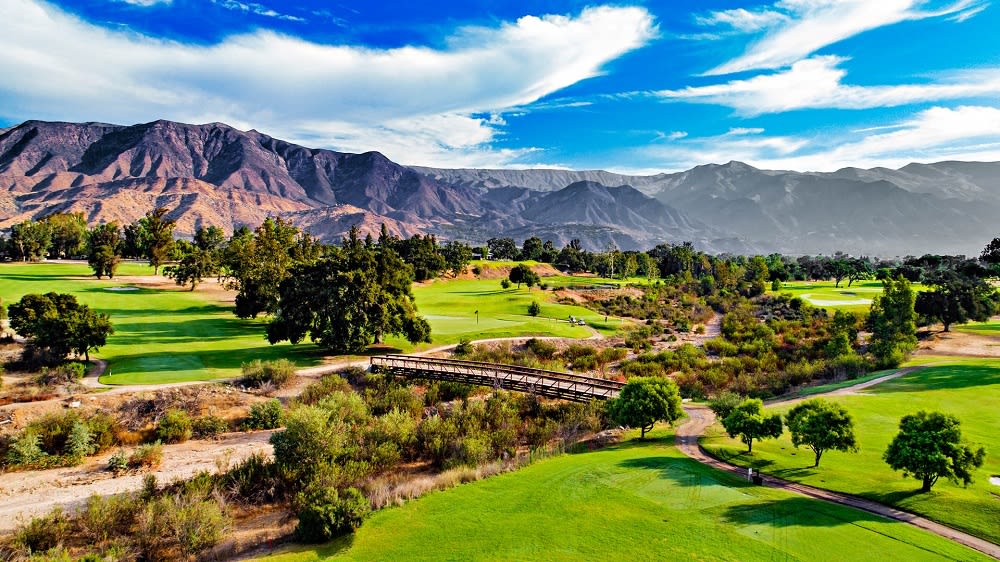 Credit: Soule Park

For a more private game, the Ojai Valley Inn is a luxurious Spanish hacienda-style resort that's been a popular Ojai destination since 1923. Reserve a modern room and take advantage of all the amenities: tan yourself by the pool, practice self-care at the spa, or dine at nine different locations. (Even better, have your food brought to your room for extra relaxation time.) For guests itching to check out downtown Ojai's boutiques and art galleries, the resort runs the Ojai Trolley Service, allowing guests to be picked up and brought back to the Inn every hour.

The Inn has long been a host to Hollywood celebrities and golf professionals who return again and again to play the par 70 golf course. The eighteen holes and 6,292 yards of green have hosted seven Senior PGA TOUR events, and Golf Digest crowned the Inn as the winner of the 2014 "Best Places to Play" award. In 2019, the Ojai Valley Inn won the Golf Digest Editor's Choice Award for "Best Golf Resort - California."
3. Visit Libbey Park
Libbey Park in Ojai is a great place to spend the day! Enter the park through the Sound Arch, an interactive sculpture of 24 metal tubes of varying lengths. Inside each tube are resonators and internal mallet mechanisms, which produce sounds similar to a xylophone or wind chime. A motion sensor will catch you walking underneath and activate melodic sounds to signal your welcome to the park.

Next, head to the playground and let the little ones run off their energy, or make your way to the community bandstand, Libbey Bowl. The Bowl is the site of many Ojai events, including the Ojai Music Festival. Since 1947, it's been an Ojai tradition to hold the festival the first weekend after Memorial Day, where citizens enjoy some of the world's top artists and composers who gather for the festival. Ojai homeowners get to take part in "Ojai Day," a fun event that takes place to celebrate the town every October. Even the poster for the event is uniquely Ojai, as local artists traditionally collaborate to create the poster.

If you're heading to the park for a more leisurely visit, check out one of eight hard surface tennis courts. They're quite popular: the courts serve over 450 tennis class participants and 100 tennis team program members every year. Long-established youth and adult tennis programs are held by the Ojai Recreation Department, and Ojai has been named one of the best tennis towns in the country. This is partially due to Libbey Park being the home to "The Ojai," the oldest amateur tennis event of its kind in the United States. The event is hosted by the Ojai Valley Tennis Club, Inc. and dates back to 1896.
4. Los Padres National Forest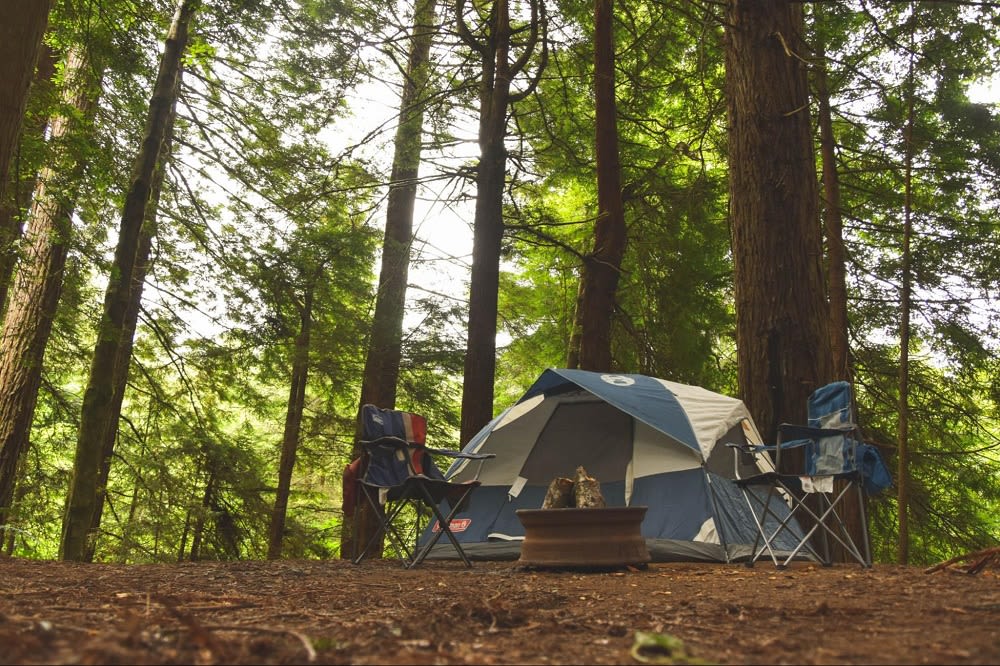 Ojai's surrounding mountain ranges offer a variety of outdoor opportunities, but the Los Padres National Forest is your surest bet for a true appreciation for Californian nature. Stretching 220 miles from North to South, the forest constitutes nearly two million acres of central California's coast and covers a majority of the mountain ranges that surround Ojai. Ojai is one of five administrative units that work to protect the forest and educate its visitors.

More than 117 endangered, threatened, and sensitive plant and animal species call the forest home. One of the most notable is the California Condor, the largest land bird in North America. The California Condor Recovery Program has used sites within the forest to reintroduce California Condors into the wild - Los Padres' cliffs, rocky outcroppings, and large trees make for a perfect condor habitat. 468 fish and wildlife species can be seen by hikers, for which there are 1,257 maintained miles of trails. Overnight at a camping site for an early-morning start on Matilija Creek's prime fishing locations. With campfires prohibited, plan to take your catch home to cook up!
5. Lake Casitas
Three miles from the center of town, Lake Casitas offers guests over four hundred campsites. It also boasts the honor of being the site of the 1984 Los Angeles Olympics Canoeing and Rowing Events, where the United States took silver in Rowing. Whether you're looking for a traditional camping experience without any hookups, or if a concrete pad with full hookups is right for you, Lake Casitas offers both. If you want to make a weekend campsite mid-March through September, be sure to book a reservation in advance - campgrounds are known to be sold out.

Reserve a lakeside site, or sleep on the hillside and wake up early to watch the sunrise over the water. There's a certain magic to falling asleep amongst the trees and waking up to the birdsong, instead of a white noise machine and traffic. Though there's no swimming allowed in Lake Casitas, the nearby Casitas Water Adventure is a great place to engage in water activities.
6. Casitas Water Adventure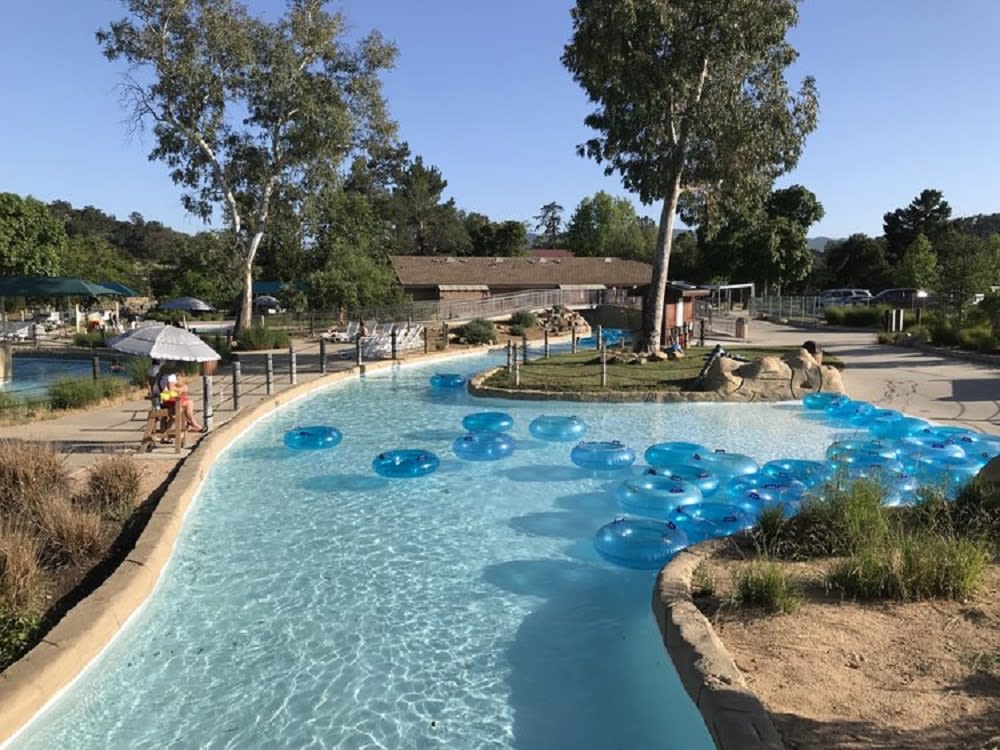 Credit: Lake Casitas Water Adventure Park, Ojai

California is infamous for its hot summers, as well as an intense sun that can shine mercilessly on its inhabitants. Take a break from the Ojai heat and cool off at Casitas Water Adventure, where two water playgrounds await to accommodate guests of all ages. A smaller, multi-level jungle gym is perfect for little ones, offering a shallow, 18-inch deep lagoon. Kids can cross bridges, head down slides, and stand underneath waterfalls while you relax in the shaded area nearby. Every member of your group can don free inner tubes for the Lazy River water ride. Sink back and let the river carry you over waterfalls, under log bridges, and towards scenic sights sure to delight you.
With its breathtaking nature and New Age influences, Ojai is a mystical place. Some may even recognize its terrain as the fictional Shangri La pictured in Frank Capra's classic film, "Lost Horizon." While Capra depicted Ojai as a fictional utopia for residents of the Valley, it's not made up - Ojai residents have many advantages, and the sheer amount of outdoor activities is just icing on the cake. Contact Ojai real estate agent Sharon MaHarry to be guided to your own utopic hideaway.