Thinking of purchasing a home in East End, Ojai? Ojai is only a 90-minute drive from Los Angeles and is a wonderful small town, home to incredible hikes, shops, and plenty of delicious restaurants. Ojai is a fairly laid-back town, and most of its restaurants are well suited for daytime eating and drinking. Here are some of our favorite restaurants and shops in downtown Ojai.
Restaurants
1. The Dutchess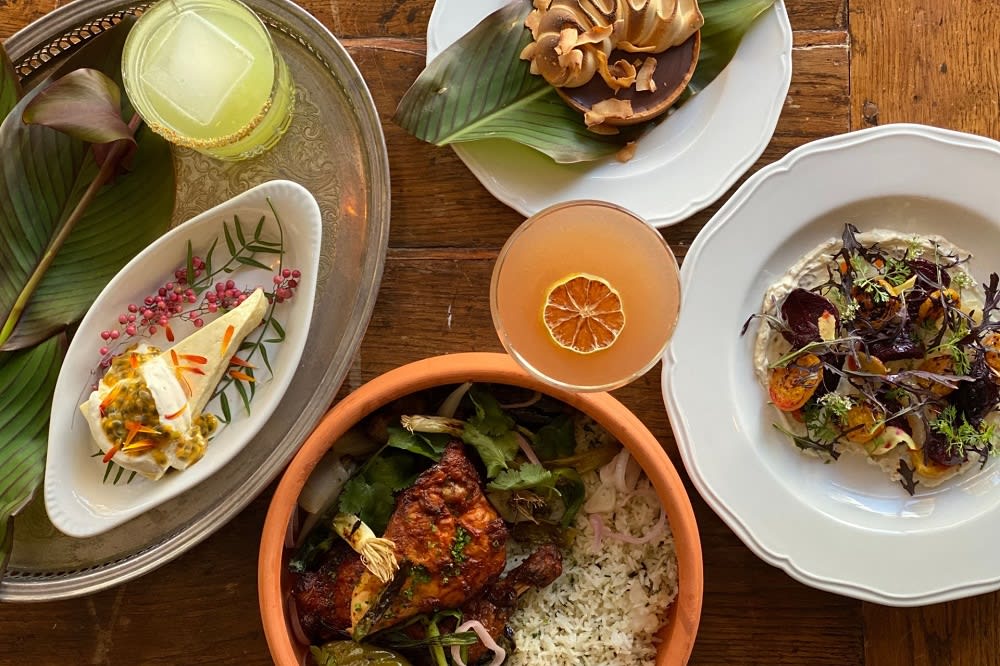 This
Burmese-Californian eatery
, styled after the boho cabins found all around Ojai, is a perfect all-day spot. The Dutchess's decor features sturdy wooden furniture, antique wallpaper, and quirky finds, like a coat hook shaped like a duck. Beginning at 7 in the morning, The Duchess serves mouthwatering sourdough loaves, crumb cakes, and other pastries from Kelsey Brito and Kate Pepper. The restaurant is also excellent for a fun night on the town in Ojai since its menu includes dishes like samosas and a tea leaf salad.
2. Rory's Place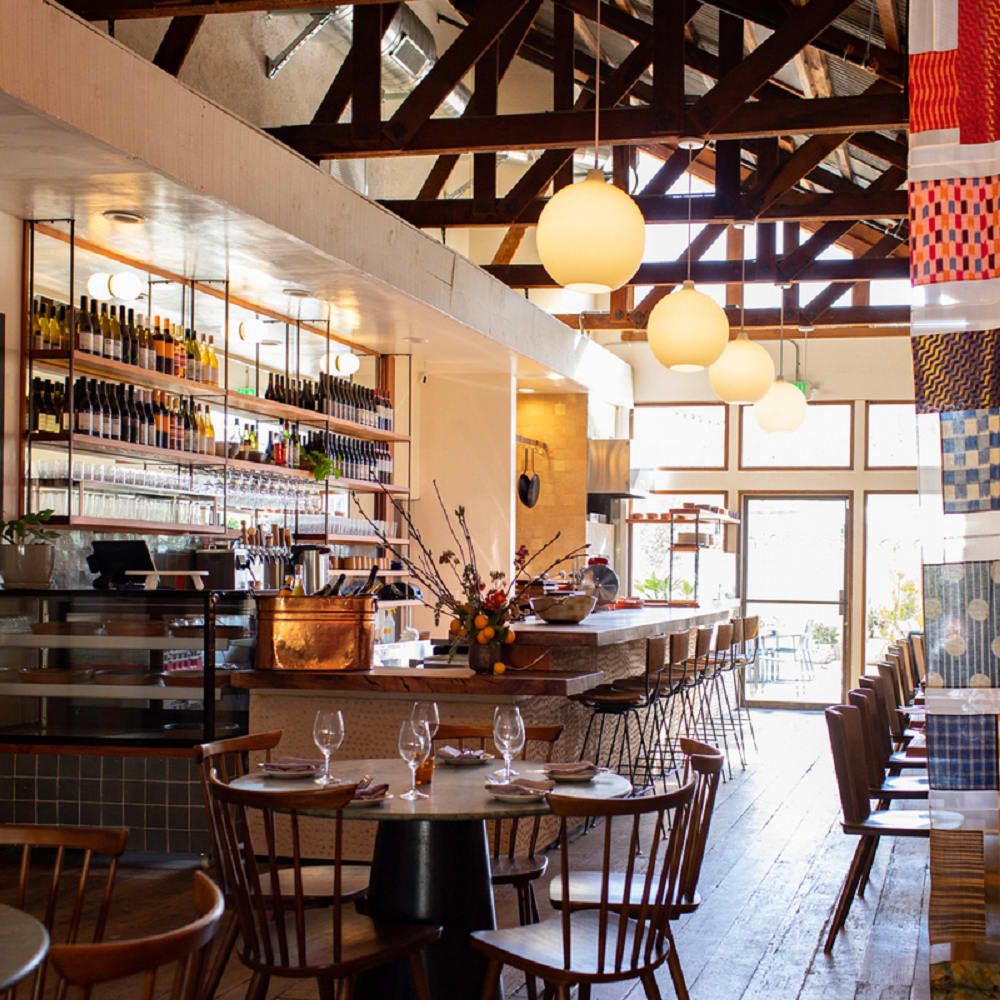 Just opened in February by two sisters,
Rory's Place
offers a delectable menu with wood-fired vegetables, gem salads, and crudos. They also bring fun twists to familiar dishes, like broiled oysters with fermented chili butter and roast chicken topped with blackberries. The restaurant also has an impressive natural wine list, a shoppable pantry with fancy staples at the front, and a delightful back patio. If you're searching for a lively dinner spot with incredible food, Rory's Place is the place to be.
3. Osteria Monte Grappa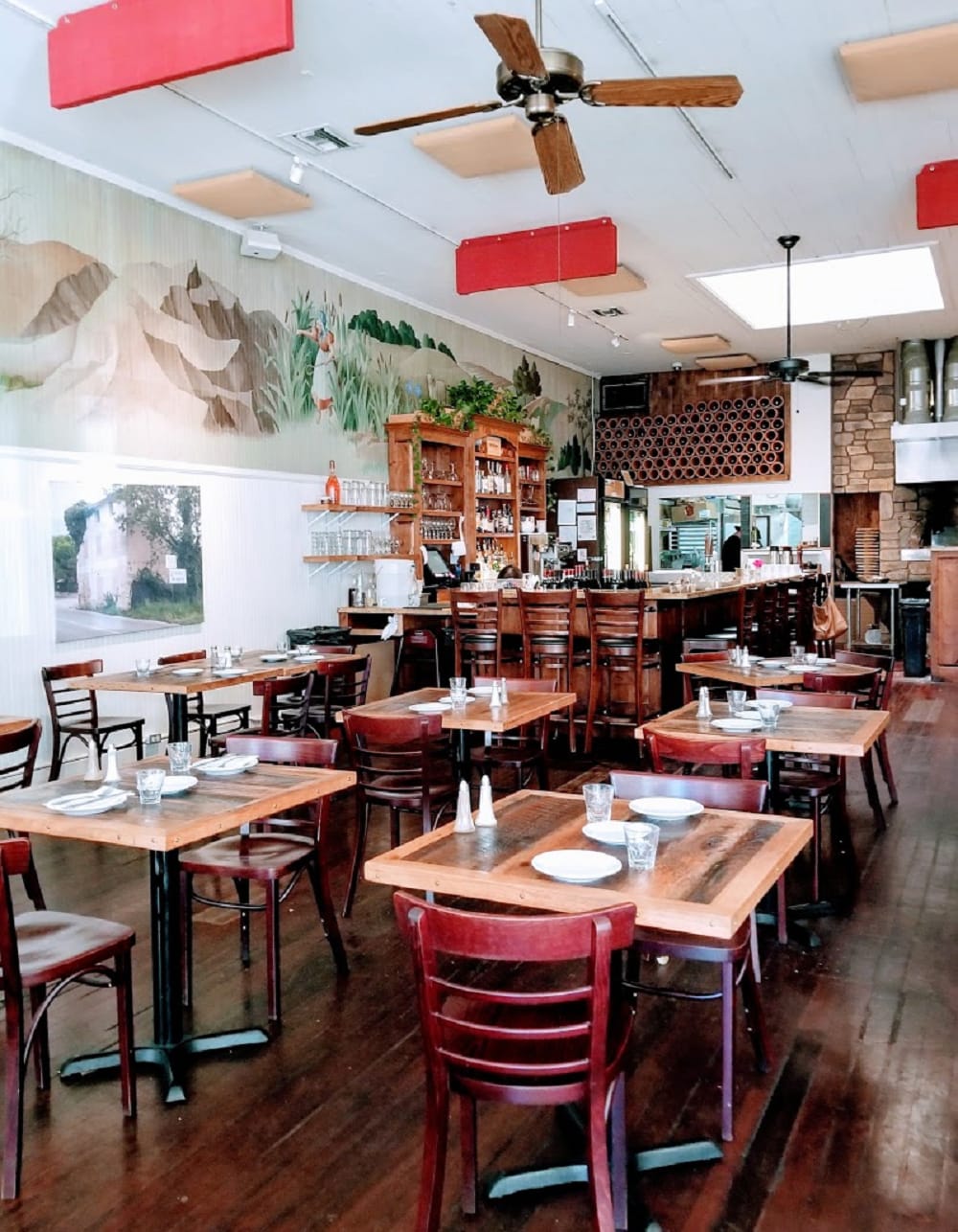 If you're moving to East End, Ojai, and looking for a cozy and enjoyable Italian restaurant in downtown Ojai, then
Osteria Monte Grappa
is what you're looking for. This Italian eatery is located right on the main stretch of Ojai Avenue, and its menu includes well-made martinis and delicious homemade pasta dishes. The menu changes from one season to another; they tend to use a wood-burning oven in the kitchen throughout the winter, but turn it off during the summer. Some of the best pasta dishes are the spinach cappuccetti and the beef and prosciutto agnolotti. Their daily fish special is also a lovely option since it's fresh, light, and cooked in a white wine sauce.
4. Tipple & Ramble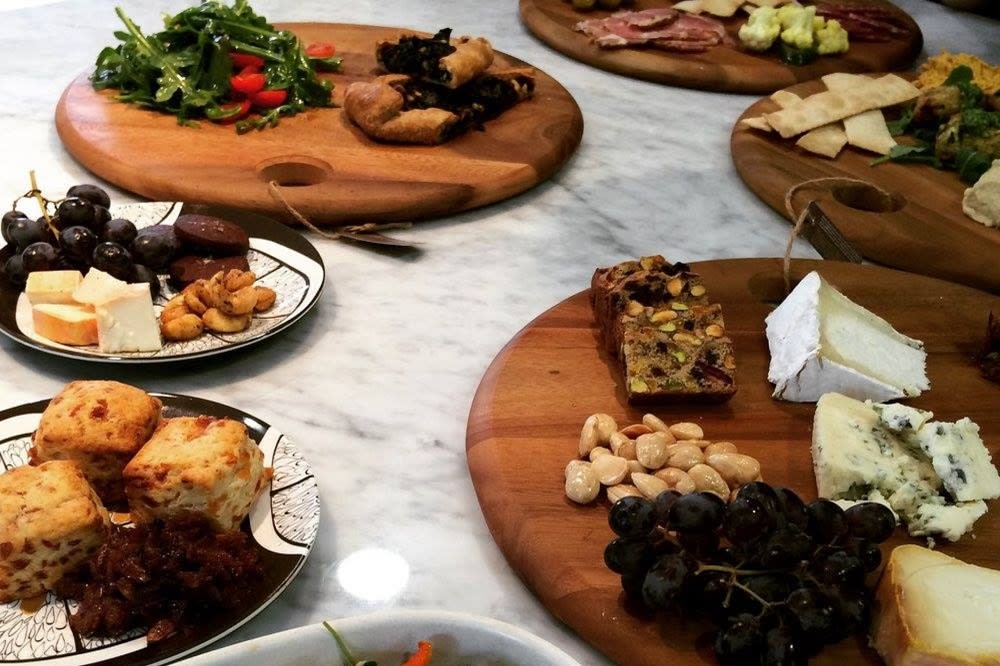 Opened in late spring of 2014,
Tipple & Ramble
is located just off Ojai Avenue. This relaxed winery and restaurant features a small inside bar where you can order a cheese and charcuterie plate and a glass of prosecco before heading to the patio tables outside. You can come to Tipple & Ramble for pre-dinner drinks with your friends or partner, relaxing in Ojai's beautiful outdoors. The restaurant also includes a shop specializing in small-batch specialty food items, indoor and outdoor decor, games, vintage and modern barware, and other entertaining wares.
5. The Nest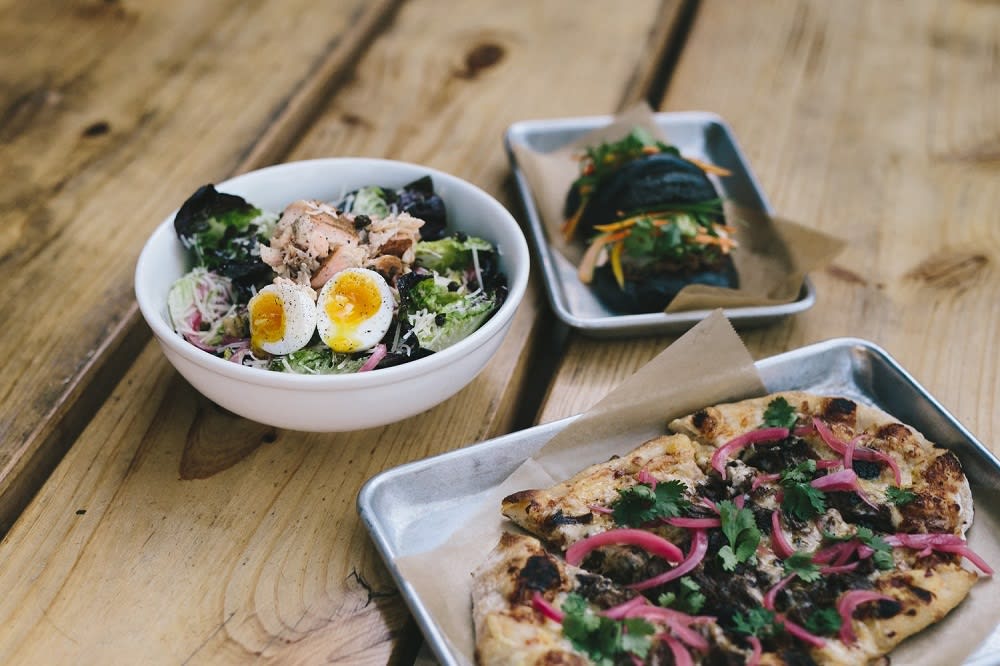 Located on the main strip of Ojai,
The Nest
is the perfect restaurant for a healthy lunch for those who own Ojai California real estate and their visitors. Ojai native Kiona Wachter founded and opened The Nest in the fall of 2017. You can order at the main counter, and there is plenty of outdoor seating alongside an eclectic menu that ranges from Brussel sprout tacos to Chinese bao to fish and chips to fennel sausage pizza. It's a beautiful place to settle on the patio for a long lunch with friends.
Shops
1. FiG Curated Living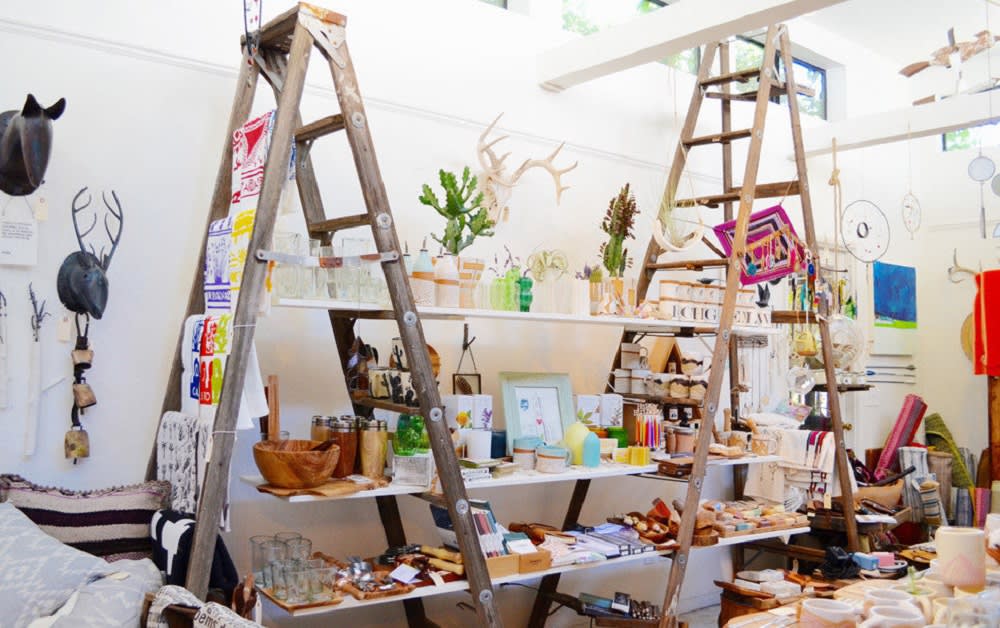 Looking for a fun shop near East End Ojai?
FiG Curated Living
focuses on handmade, local, and fair trade goods and offers a curated selection of unique products and gifts for your garden and home. The quaint shop also accepts credit cards, allows dogs, and provides bike and street parking. FiG Curated Living is also very well decorated and the perfect place to search for gifts for loved ones.
2. Ojai House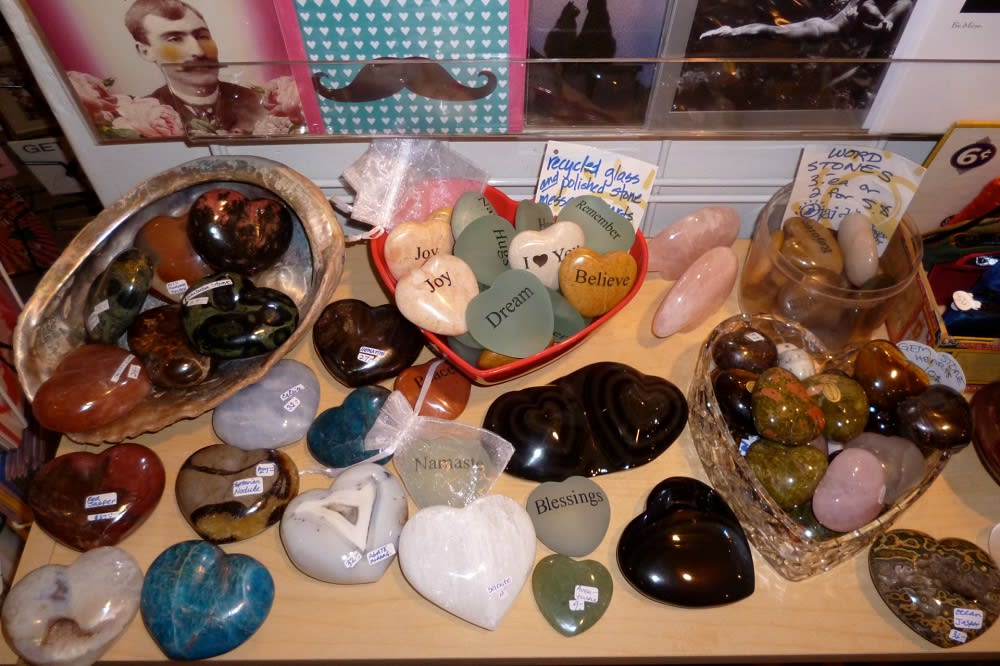 If you're buying Ojai, California real estate and looking for a natural boutique with an extensive selection of crystals, look no further than
Ojai House
. This boutique specializes in recycled, upcycled, organic, green, fair trade, and spiritual arts and goods for your garden and home. Ojai House also hosts healers, mediums, and tarot readers that are available for private events. The shop also includes an excellent collection of cards, books, and metaphysical goods.
3. Summer Camp
Photo Courtesy of Summer Camp
Founded in 2013 and located in a renovated, mid-century gas station,
Summer Camp
is a small shop specializing in reclaimed wood frames, lifestyle goods, home decor, vintage items, handmade frames, and custom picture framing. The owners, Rachel and Michael Graves, are married with two small dogs, Penelope and Oliver. After working in custom framing for ten years in West Los Angeles, the owners decided to take the leap and open a shop in the small Ojai artist community. Summer Camp accepts credit cards and provides bike parking and private lot parking.
4. The Lennon Closet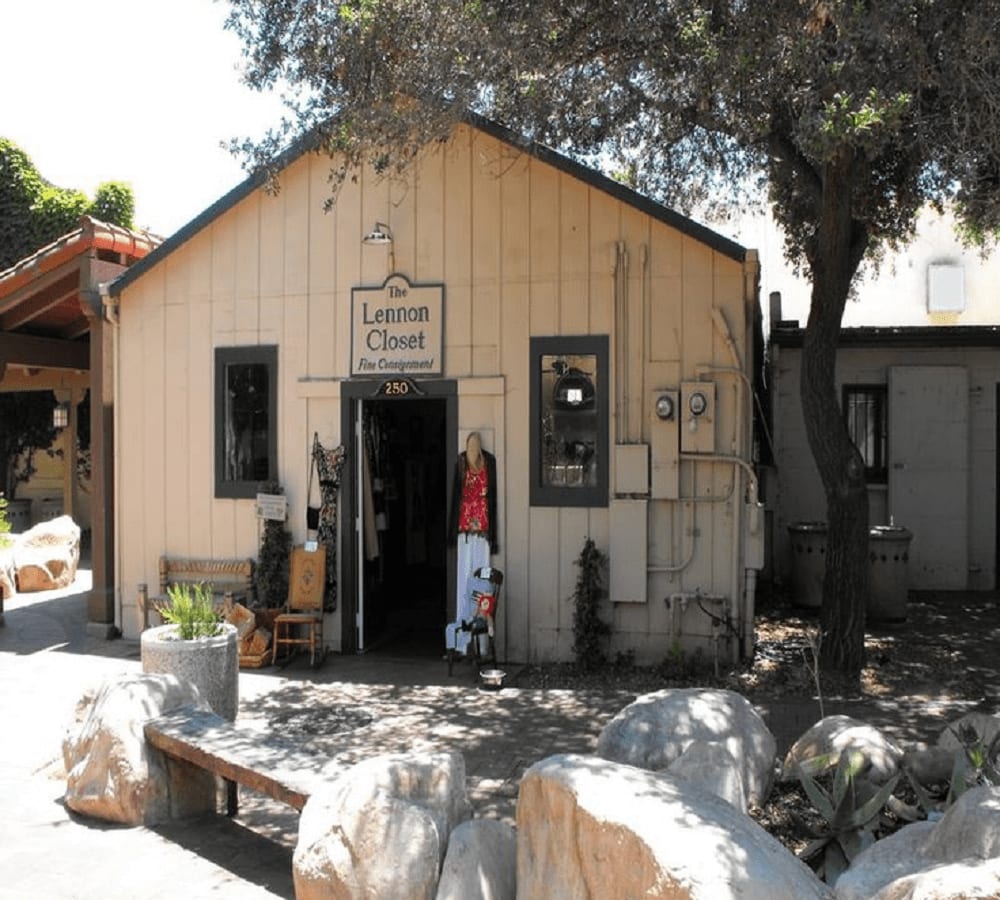 The Lennon Closet is an Ojai-based fine family consignment store and a one-stop-shop for household items and family clothing. The store is open seven days a week. Their consignment day is Mondays from 10 a.m. to 5 p.m., and they are open from 11 a.m. to 5 p.m. the rest of the week. About 1% of the shop's sales benefit traumatic brain injury charities. The Lennon Closet accepts credit cards and provides bike, street, and private lot parking.
5. Bart's Books
Richard Bartindale founded
Bart's Books
in 1964 after finding inspiration in the outdoor book carts located along the Seine in Paris. He started the tradition of placing bookshelves along the exterior of his Ojai house with a few coffee cans on top of the bookshelves, letting people buy books via an honor system after shop hours. Bart's Books is now a used book shop with collectibles and books of all genres. The shop accepts Apple Pay and credit cards, provides plastic-free packaging, bike parking, and street parking, and is wheelchair accessible.
Do you want to live near all these fantastic shops and restaurants? Reach out to Ojai, California real estate expert
Sharon MaHarry
for expert guidance.